NIGERIA HAS A NEW NATIONAL TAX POLICY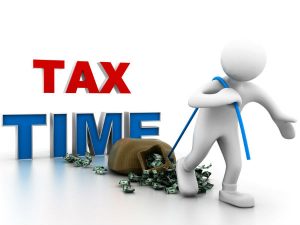 The Federal Executive Council, the highest Executive decision making organ in Nigeria just approved a new National Tax Policy for the country. The policy will now be endorsed by the National Economic Council to recognize the Federal System of Government given the application of the policy to all tiers of government.
The National Tax Policy (NTP) establishes fundamental principles to guide an orderly development of the Nigeria tax system and reinforces the need for tax laws and administrative practices to promote economic development.
When fully implemented, the policy should address key challenges confronting the Nigeria tax system including:
Low tax to GDP ratio
Fragmented database of taxpayers and weak structure for exchange of information
Multiplicity of taxes and revenue agencies
Poor accountability for tax revenue
Use of aggressive and unorthodox methods of tax collection
Failure by tax authorities to honour refund obligations to taxpayers
The non-regular review of tax legislation which has led to obsolete laws that do not reflect
Current economic realities
Some of the key recommendations include to address the challenges include:
Ensuring that there is only one revenue agency per level of government
Establishment of a tax court as an independent body to adjudicate in tax matters
Lower tax rate and VAT compliance threshold for SMEs
Establishment of an Office of Tax Simplification for continuous improvement to tax legislation and administration and develop Key Performance Indices for Nigeria to attain a top 50 position on the global index of ease of paying taxes by 2020 and consistently improve on the ranking
Administrative framework for amnesty and whistle blowing as part of the strategies for curbing evasion and widening the tax net
INEC to mandate political parties to articulate, prepare, provide and make public their tax agenda before and during election campaigns.
The approved policy also contains and appendix of changes required to existing laws, repeals and new enactments.
Curated from www.proshareng.com/news/TAXATION/Nigeria-Has-A-New-National-Tax-Policy/33935