WHY WE NEED TO OUTSOURCE YOUR PAYROLL SYSTEM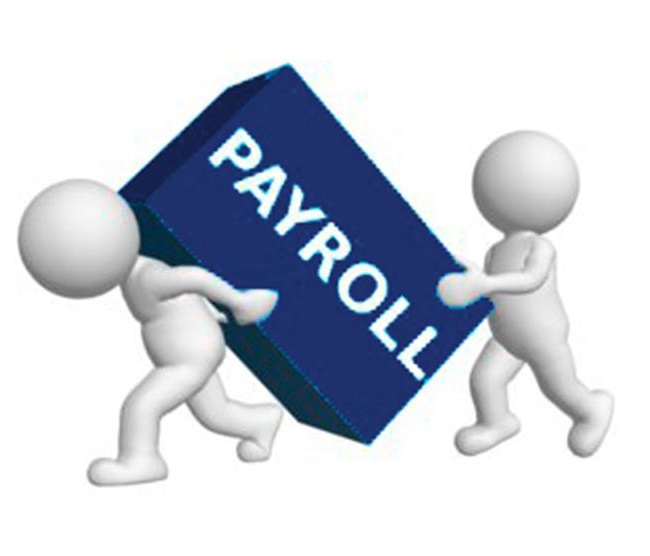 Payroll is a company's records of its employee's wages, bonuses, and withholding's. Payroll is a major expense for businesses.
How does payroll work? Employees keep a record of the number of hours, days, or weeks that they have worked, depending on the measurement being used by the company. They relay this information to the payroll service being used by the company. On payday, the payroll service calculates the gross amount the employee is owed based on the number of hours or weeks the employee worked during the pay period. Taxes and other withholding's are deducted from his earnings by the payroll service, and the net amount is payed to the employee.
Since payroll is a very complicated process, it is always advisable to outsource your payroll. There are benefits to outsourcing your payroll system. Some of these benefits are highlighted below.
1. Saves time: Attending to the demands of payroll can be very time consuming irrespective of the number of people employed by your business. This is because payroll entails a lot of details. Checks and double checks are always carried out to ensure that no error is made during the process. Doing payroll yourself as a business owner takes away time that could be used to attend to other core business demands. This is why it is advisable to outsource your payroll system to a payroll expert. A payroll expert would have incorporated the changes you want into your system in the time you would use explaining the changes you want to your IT department.
2. Saves cost: Not every business can afford to maintain an in-house payroll department. Small businesses do not have the finance to sustain one. An attempt to do so could cost the business a lot of money, even eating into its capital. Installing and maintain payroll softwares, training costs, printing and distributing payslips, creating tax documents, among others, are a few of payroll related activities. These activities cost a lot of money. You would be surprised by the little price it would cost to outsource your payroll to an expert when compared to the amount you would spend doing it in-house.
3. Improved security: The processing involved in payroll is not only complex, but also very risky. There is always the risk of funds embezzlement, manipulation of company's records for personal gain, and so on. Business owners are also always concerned with the security of in-house payroll softwares, when one is being used. All these fears evaporate when you outsource your payroll to an expert. He provides a safe haven for your payroll data using state of the art payroll softwares to store and protect your data. You also don't have to worry about your company's payroll record being tampered with by mischievous employees, because they are not stored inside the company. You no longer have to devote time to supervising your business's payroll, because most outsourced payroll experts have technologies that can spot and alert you to any type of payroll fraud.
4. Compliance: Not every business owner is is an expert in government tax regulations and its complications. Not being an expert does not excuse them from being legally responsible for accurately reporting employment taxes to government agencies. Negligence or mistake of taxation compliance can lead to audits and penalties when found culpable. Government rules and regulations are always evolving from time to time. Small business owners could find it difficult to stay constantly informed on these changes, thereby could possibly breach a new compliance without even realizing it. This is why outsourcing is recommended, because payroll experts ensure that they stay current with rules, regulations, and changes in tax rates on your behalf. Think of outsourcing as an insurance policy against compliance because you are outsourcing a liability as well.
5. Speed and Accuracy: Payroll experts are specialists and are good at what they do. They can process the most complicated payrolls faster than you might expect, when compared to having an employee of your company who is not a specialist in payroll handling your company's payroll. Not only would they process your payroll quickly, they also would ensure that your payroll is devoid of mistakes. Correcting payroll mistakes during review can be very annoying and stressful, hence it is advisable to outsource your payroll to an expert who is less likely to make an error than your company's in-house staff.