CLOUD ACCOUNTING SOFTWARE FOR EVERYONE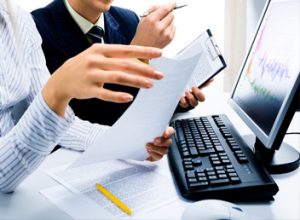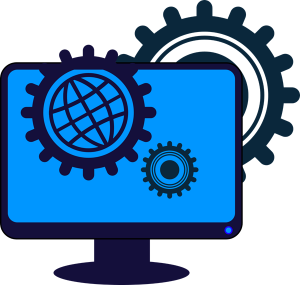 Cloud accounting software is hosted on remote servers, and provides accounting capabilities similar to the SaaS (Software as a Service) business model. Cloud accounting software is particularly more useful for Small and Medium Scale Enterprises (SMEs). This is because it caters for the accounting needs of SMEs even with a string budget.
With this software, you have to send your data to 'the cloud', where it would be processed before it is sent back to you. This software is subscription based, which means you would have to be a subscriber to be able to send your data to the cloud for processing. You only pay for what you use, and it is very affordable for both small and big businesses.
Cloud accounting software is far more efficient than traditional storage systems. With traditional storage systems, important data are imputed and stored on a computer. If you ever have need for the file in the future, you would have to return to the computer where it is stored to retrieve the file. This has got limitations. The computer where the file is stored could face a catastrophe, ranging from data loss, to a fire disaster, to theft, and so on.
Over the years though, devices like USB flash drives, and other portable storage devices have been manufactured to make it possible and easier to transport information between multiple machines. However, these improvements have their own limitations. The storage device could get corrupted, thereby losing your files. You could misplace it during transportation, and so on.
It is due to all these obvious limitations associated with traditional storage systems that necessitated the need for an improved storage system where these limitations can be avoided. The cloud accounting software makes it possible for information to be stored remotely on a server that is always connected to the World Wide Web. This is a remedy for the risk of data loss associated with traditional storage systems. This software not only securely stores your data, but also ensures that you are able to keep track of the finances of your business.
How then does cloud accounting software work? You can log into any cloud accounting software, like any of the array of Sage Evolution softwares, and perform accounting practices on any computer on the planet with an Internet connection. Cloud accounting softwares have become even more convenient to use in this digital age, due to the development of mobile devices like smartphones. You can login from the convenience of your home and get your work done. It is remarkably flexible. It helps during emergency situations, as you no longer have to inconvenience yourself to get to the computer where you stored the information you need. That information is just a click away.
Cloud accounting software automatically updates financial information. This not only prevents input error from taking place due to manual data entry, but also ensures that account balances are always accurate. Its automation doesn't stop at updating your financial information, it also automatically backs up your data in real time. This eases you from the fear of data loss.
A major benefit of cloud accounting software has to do with how secure it is. Every of the Sage Evolution for example is very secure. All your financial documents uploaded on this software are protected from any sort of catastrophe. It not only leaves no trace of financial data on the company or individual's computer, but it also ensures that the data in the cloud is encrypted and password protected. This means that malicious and fraudulent individuals who might attempt to access your files using other computers would find it nearly impossible to do so.
Sharing data with this software is also very easy. You don't need a flash drive to share data with cloud accounting software. You also don't have to start printing the data, or risk emailing them to whoever you want to share them with. All you have to do is simply upload the data to the cloud, and the person you want to share it with would be alerted that the file is ready to be viewed. The recipient would only require access to the same system with his own separate unique password. An access you alone can give.
Cloud accounting software is also very cost efficient. It require less initial server infrastructure to store data. It also doesn't require IT staff to maintain or update the software, since it works on automation. Fewer overhead expenses due to this software means more savings for the business.
Moving to the cloud is not only easy but also very beneficial. Contact us today to let us know how we may be of help to you with our array of accounting softwares.